Is Your Photo Collection a Mess? Read these Tips from a Photo Organizer.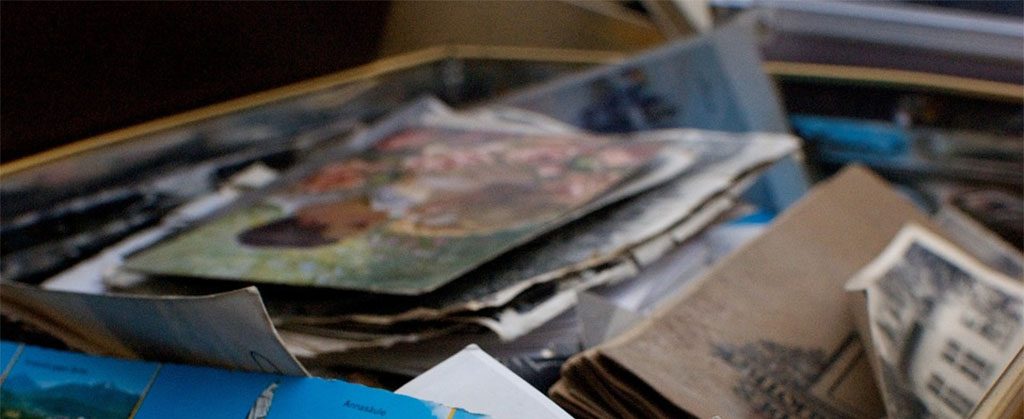 Certified photo organizer Caroline Guntur specializes in bringing order to peoples' stashes of memories. Besides, she is also an educator who runs e-courses and workshops on organizing.
Below, some excerpts from her in-depth review of SnipTag app for Mac.
One of the most common complaints I hear about post-processing from clients, students, and readers of this blog? "Why are all photo programs so darn complicated? I can't get past the learning curve fast enough."

Caroline Guntur
Auto-cropping, Captions and Metadata
SnipTag is a Mac program to auto-crop photos ("snip") and embed metadata into photos ("tag"). It's quick and efficient. It's ideal for beginners who crave a minimal interface, so that they can start on it right away.
SNIP – Automatic Cropping of Scanned Photos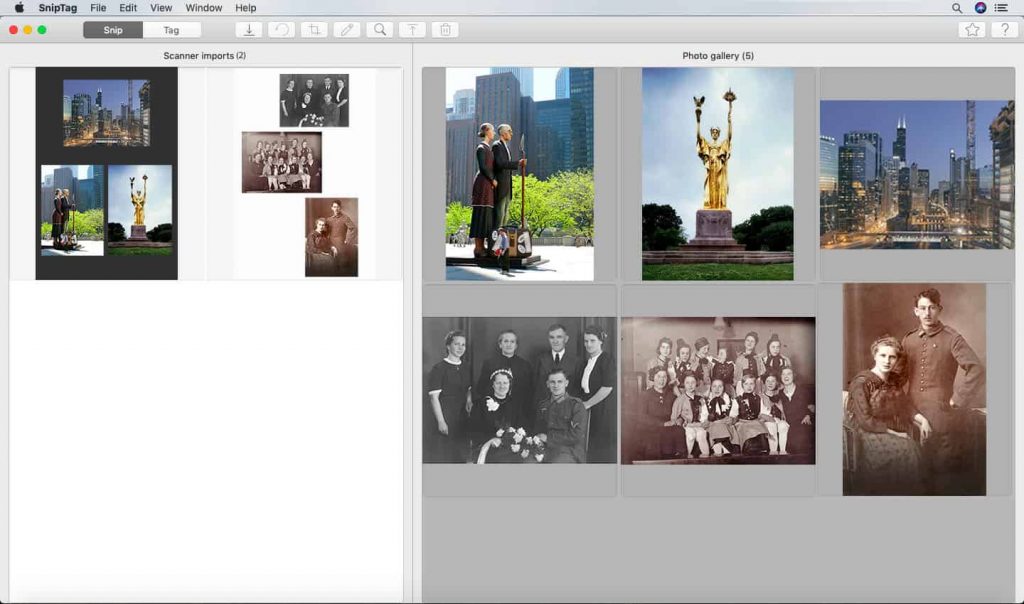 If your scanner doesn't automatically crop your photos, you can open them in SnipTag (the "Snip" tab). The app automatically crops them. SnipTag accepts JPG, PNG, TIFF and BMP images. Also, it saves cropped photos in their original format and resolution.
TAG – Captions and Metadata for Digital Photos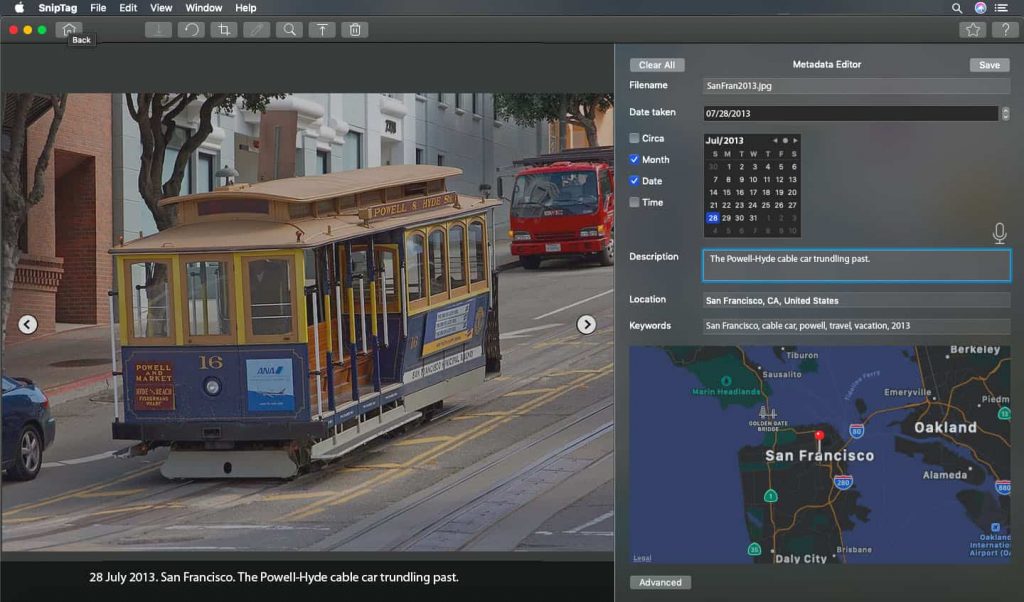 SnipTag's metadata editor lets you change the file names, and then embed metadata. Fields include Headline, Caption, Keywords, Location, and Date Taken. There's even a "Circa" date for when you don't know the exact date of the photo, which is especially useful for heritage photos.
You can also input more advanced metadata, such as Location Created and Location Shown (in an "advanced" tab that only shows up if you want it to). You can also create and save a IPTC Core contact information template, so you don't have to retype copyright and personal profile details every time.
The Expert's Verdict on SnipTag?
Professional photo organizers are a fastidious lot, and Caroline is very, very detail conscious. Therefore we heave a sigh of relief when, after a thorough test drive, she surmises: "SnipTag is the easiest way to add captions and metadata to your scanned and digital photos."
Read Caroline's complete review here.
How to scan, save and store your photos here.